3. Introduction to The Distillers Institute and the Course

Planning your Successful Distilling Business is designed to streamline the process of creating your spirits business. We know from talking with distillers around Australia that creating a successful spirits business is not straightforward and there are many moving parts. 
"If you were to flow chart the decision process there would be about 400 or so steps."
Anne Gigney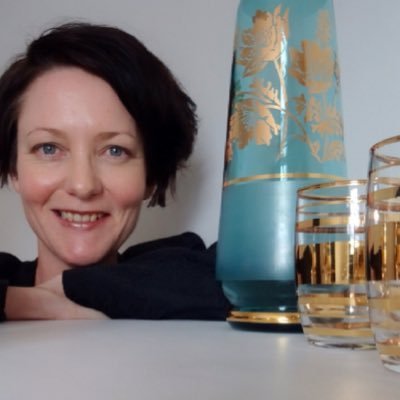 Our goal in creating The Distillers Institute was to bring the collective knowledge about setting up a distilling business to one place, and then translating what can be a confusing journey, into plain English. The inspiration for the course came from our experiences with students who have undertaken courses with the Tasmanian Whisky Academy, our sister organisation, in the journey.
For the past few years, the Tasmanian Whisky Academy has helped people from Australia, New Zealand and some further afield to start their distilling journey. This has included exposure to the industry, insight into the process of distilling, networking opportunities or partnering with the Institute of Brewing and Distilling (IBD) to provide access to technical training. 
Planning your Successful Distilling Business takes this training to the next level in an online environment that is readily accessible to potential distilling businesses around the country.
The Must Haves - Licencing 
No matter where you are located you will require permits and regulations for activities such as building a distillery, labelling your product or reporting on your business. Just to name a few…
In Australia it is illegal to distil alcohol without a licence from the Australian Tax Office (ATO).
The Compliance Basics
The following provides an overview of some of these in Australia. Use these as a starting point, not as a complete list.
Each State of Australia has different compliance rules for the running of a business. Please speak with the relevant authorities at Australian, State and Local Government levels before commencing on your journey. These are things like Work, Health & Safety (WH&S), liquor licencing, HR requirements, safety and local overlays and requirements. If you're outside Australia the rules are different again. If you aren't sure we recommend talking to others in the industry.
The Australian Tax Office - Licence to manufacture alcohol
It is necessary to understand that distilling alcohol in Australia without a licence is illegal.
If you are already distilling, or are about to start, then you must contact the ATO to apply for the following licences and any other necessary permits or compliance as instructed. These include:
There are some other requirements and the ATO can provide further assistance to help with this process. We have found that downloading the forms and then reverse engineering all the elements that are required is a good way to start your list of things to think about. We also strongly suggest that you do this course first. We know from experience that trying to quickly fill in the form before knowing how your distillery is going to operate doesn't work. The application is akin to a business plan for your distillery and will take a bit of work to get right.
Please visit www.ato.gov.au for further information to seek advice about distilling and excise. The ATO site is very useful for working through the required paperwork needed to open a distillery. Please refer to the Excise Act 1901 for the background and reasoning behind these requirements.
Local Council and Suitability of Location
In Australia, there are more than 550 councils enforcing regional rules related to new businesses and their premises.
The case studies from various new distilleries indicate that every single experience is different. A good first step, if you are thinking of setting up a distillery in your location, is to check with your local council about the suitability of the location. Secondly, if there are existing distilleries or breweries in your area speak to them about their experiences. If  you are unable to find your local council then the Australian Local Government Association website should help.
You also need to gain information from your local water and waste management authorities and will probably need assistance in relation to tariffs and power requirements from your power authority.
Depending on where you are based, it is possible that the Liquor Acts and Liquor Licencing rules may be applicable to your business – especially if you are thinking of opening a bar or restaurant associated with your distillery now or in the future.
There will be things you haven't thought of. Things like parking, commercial or residential zoning, concerns from neighbours about the volatility of what you are producing, issues with smell if you are making your own mash and so on.
These should be considered and relevant authorities consulted prior to commencement. In Australia, liquor licencing and respective Acts are managed by State Governments.
Guide to Labelling
Once you are producing spirit, there are also rules governing what needs to go on the bottle and other packaging, based on what you are producing and where it is likely to be distributed.
Food Standards Australia New Zealand is responsible for the legislation (Australia and New Zealand Food Standards Code) relating to this and provides information, resources and assistance where required.
A simple explanation of labelling requirements is provided by Food Standards Australia New Zealand in The Guide to Labelling of Alcoholic Beverages. It is recommended that every distiller confirm these requirements with Food Standards Australia New Zealand and/or an advisor prior to going to market.
A good rule of thumb is to review what is considered the bible on labelling - Woolworths. Their Packaging and Barcode Specifications are considered the gold standard in Australia and closely follow Food Standards Australia New Zealand. Many businesses see it as a situation of: if you can satisfy Woolworth's labelling specs, then you can satisfy anyone. Their ownership of Dan Murphy's also means they control a large section of the alcoholic beverage take-away market.
If you are planning to export, then look into the requirements for labelling early-on, as they will undoubtedly be different to Australia.